Studying various fertility forums you can note relations between IVF and sex are not very optimistic. Women often complain after IVF procedure that they feel unsexy, and after great number of transvaginal scans there are no thoughts about sex at all. The worst case when couples have no sex before, during and after fertility treatment through IVF: they forget how it looks like.
Actually, there are no causes for the laugh. American specialists have carried out the study and found out that, as a rule, relationships between spouses can suffer during this difficult period. According to polled healthcare providers, mental-health practitioners and IVF couples, women after IVF interested in sex less then healthy women who have never undergone fertility treatment. Women after IVF note that there is no dryness and vaginal sensitivity, and orgasms are rare. In other words, it is quite logical that the relationship between the partners deteriorates because of the lack of physical intimacy.
Talk about it with your doctor
Problems arise due to the fact that, according to statistics, rare couples are ready to discuss the topic of sex at the doctor. Couples should be more openly. The doctor can keep silence about this aspect of the relationship if you will not ask him (the exception is when the doctor advises to avoid sexual intercourse at certain stages of the IVF). And then you will suffer in silence because of obscurity. There is nothing difficult about to ask your doctor at the end of the consultation, for example, whether you can make love before or after IVF.
Problems arise due to the fact that, according to statistics, rare couples are ready to discuss the topic of sex at the doctor.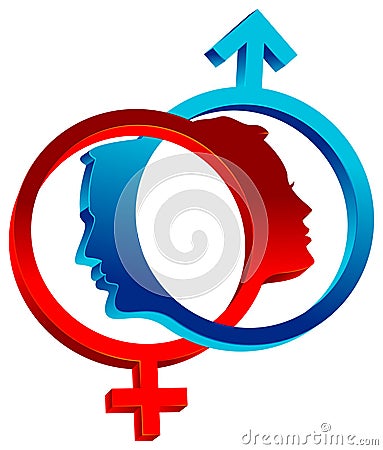 Is there sex after IVF?
All the couples decided to undergo IVF treatment should understand that they are on the verge of an extraordinary and emotional time. Disruptions are almost inevitable. Usually, consultation with couples occur after embryo transfer. So, if you do not focus on the issue of sex, this theme become less of a priority. Among the comments of fertility forums, we can easily find something like 'IVF treatment is the most unerotic thing that I ever did.' Sometimes it seems that sex and IVF are mutually exclusive things.
A common condition is the lack of sex after embryo transfer. The fact is sexual activity and especially orgasms may adversely affect the implantation of the embryo. But the period of abstinence can vary depending on clinic: some doctors will advise you to avoid sex for two weeks; others may say about only one week. Actually, your mental and financial investment in the treatment is so huge that you will most likely want to keep all possible precautions. In this way, no sex before pregnancy test. But even that is negative, you can hardly think about it.
Another point of IVF, when you mustn't have sex is egg retrieval. The fact is that this procedure is highly intrusive. So, you may be sore after it, and there is a high risk to pick up an infection. By the way, before the egg retrieval most doctors forbid sex too. As for men, they are asked to refrain from ejaculation for a few days before the sperm-collection. In addition, a woman will have to take medication at this time, because of which she can feel just awful.
How to cope with problem
You should understand the main reason is not in the medical restrictions. IVF is a huge stress for the partners. Constant medical intervention and a lack of communication on the part of friends and family (as usually happens) strike out the sex from the priority list.
To cope with this issue you should be open for communication. Talk about it with your doctor, he can give you a couple of useful tips. Try, if you can, be more optimistyc and laugh about IVF affecting on your sex life. Do not underestimate the support of the closest friends. Perhaps they do not want to discuss the details, but you can be together, side by side in the most difficult moments.
Keep in mind: if a baby will be born or not, your relationship will be valuable to you. Try not to lose it and keep your love and warmth.